Felt Father Christmas Stocking By Gisela Graham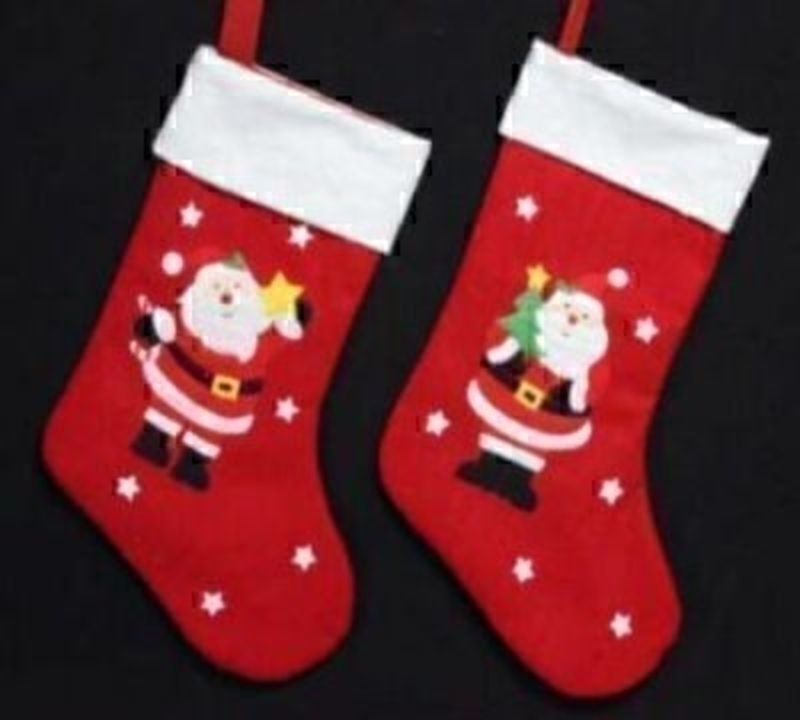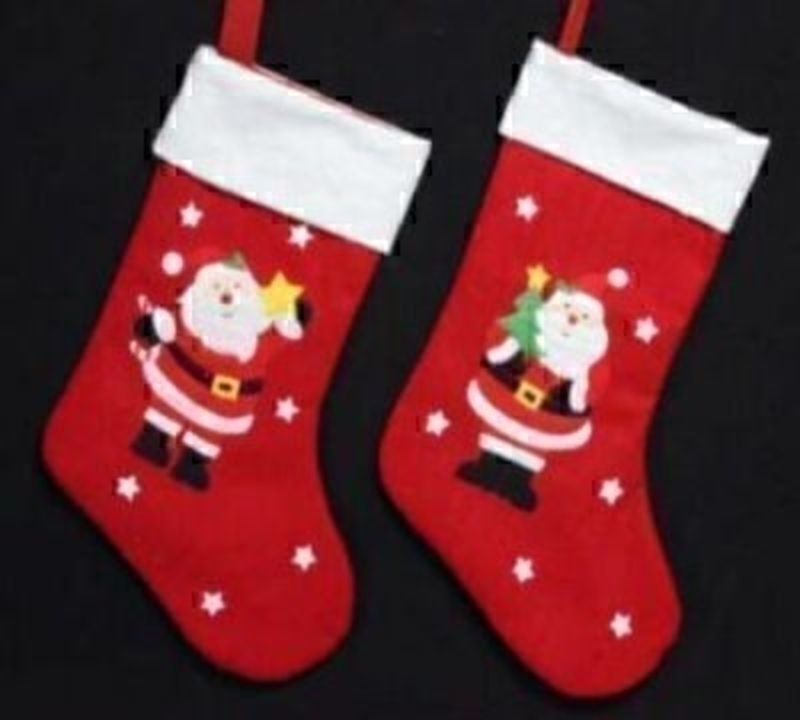 Red felt Santa or Father Christmas stocking by Gisela Graham. Made from felt this beautiful Christmas stocking by Gisela Graham come in 2 designs with Father Christmas carrying a different item if preference please specify Tree or Star when ordering Size 45x28cm

If it is Christmas Decorations to be sent anywhere in the UK you are after than look no further than Booker Flowers and Gifts Liverpool UK. Our Tree Decorations are specially selected from across a range of suppliers. This way we can bring you the very best of what is available in Tree Decorations.

A Gisela Graham stocking is all you need to put your childrens gifts from father Christmas in this Christmas. With lots of beautiful designs to choose from you are sure to find the perfect design.

Gisela loves Christmas Gisela Graham Limited is one of Europes leading giftware design companies. Gisela made her name designing exquisite Christmas and Easter decorations. However she has now turned her creative design skills to designing pretty things for your kitchen - home and garden. She has a massive range of over 4500 products of which Gisela is personally involved in the design and selection of. In their own words Gisela Graham Limited are about marking special occasions and celebrations. Such as Christmas - Easter - Halloween - birthday - Mothers Day - Fathers Day - Valentines Day - Weddings Christenings - Parties - New Babies. All those occasions which make life special are beautifully celebrated by Gisela Graham Limited.

Christmas and it is her love of this occasion which made her company Gisela Graham Limited come to fruition. Every year she introduces completely new Christmas Collections with Unique Christmas decorations. Gisela Grahams Christmas ranges appeal to all ages and pockets.

Gisela Graham Christmas Decorations are second not none a really large collection of very beautiful items she is especially famous for her Fairies and Nativity. If it is really beautiful and charming Christmas Decorations you are looking for think no further than Gisela Graham.

Nothing says Christmas more than pinning up that Christmas stocking and Gisela Graham has lots of Christmas stockings to choose from. And this Beautiful Father Christmas Stocking by Gisela Graham is perfect. Made from red felt it will compliment many Traditional Christmas Decorations and is sure to delight children on Christmas day.and for years to come Remember Booker Flowers and Gifts for Gisela Graham Christmas Stockings.
Price: £5
Product Code: 30774
Share this item: