Twig Wreath NOEL Christmas Decoration by Gisela Graham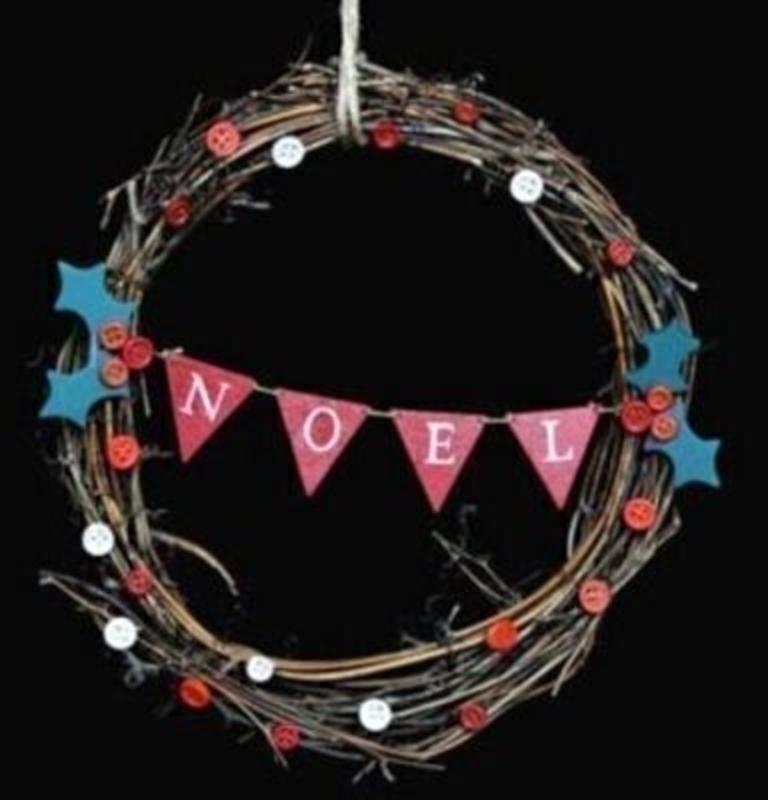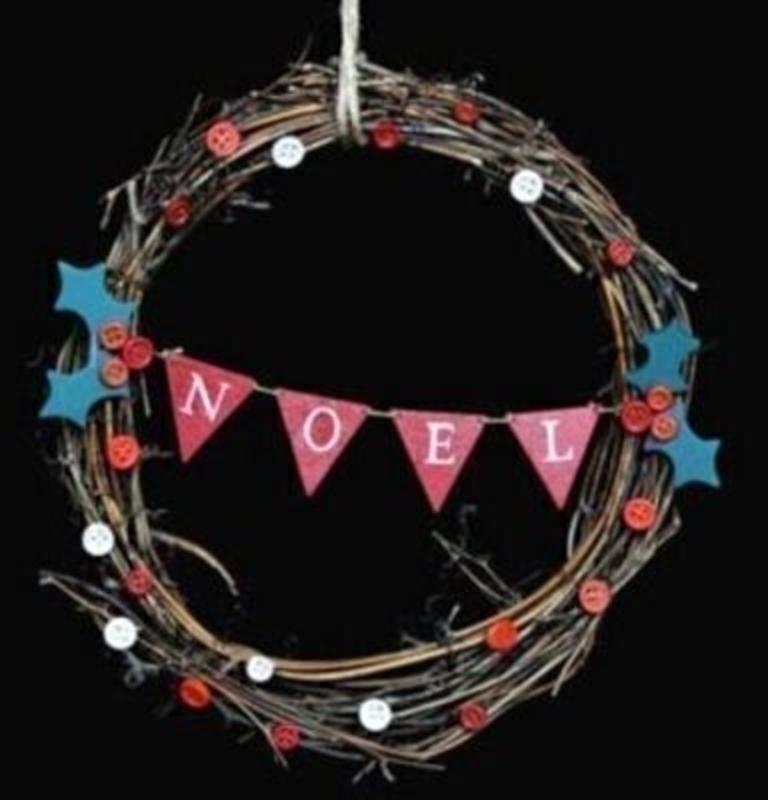 Twig Wreath the NOEL Christmas Decoration by Gisela Graham. Twig Christmas wreath with 'Noel' wooden bunting across the middle - and button and holly leaf detail. This wreath is minimal and quirky and sure to be loved by all who see it. Size 24x24x3cm

Gisela Graham has a beautiful range of Christmas Wreaths from lush and full to simple and elegant. She is sure to have something to fit into your Christmas theme and compliment your existing Christmas decorations. Our Christmas Decorations are specially selected from across a range of suppliers. This way we can bring you the very best of what is available in Christmas Decorations.

Gisela loves Christmas Gisela Graham Limited is one of Europes leading giftware design companies. Gisela made her name designing exquisite Christmas and Easter decorations. However she has now turned her creative design skills to designing pretty things for your kitchen - home and garden. She has a massive range of over 4500 products of which Gisela is personally involved in the design and selection of. In their own words Gisela Graham Limited are about marking special occasions and celebrations. Such as Christmas - Easter - Halloween - birthday - Mothers Day - Fathers Day - Valentines Day - Weddings Christenings - Parties - New Babies. All those occasions which make life special are beautifully celebrated by Gisela Graham Limited.

Christmas and it is her love of this occasion which made her company Gisela Graham Limited come to fruition. Every year she introduces completely new Christmas Collections with Unique Christmas decorations. Gisela Grahams Christmas ranges appeal to all ages and pockets.

Gisela Graham Christmas Decorations are second not none a really large collection of very beautiful items she is especially famous for her Fairies and Nativity. If it is really beautiful and charming Christmas Decorations you are looking for think no further than Gisela Graham.

This NOEL Christmas Wreath by Gisela Graham is traditional yet understated and would work well with woodland and Traditional Christmas Decorations Coming out every year this Wreath by Gisela Graham is a good investment. For Christmas Decorations to be sent anywhere in the UK look no further than Booker Flowers and Gifts Liverpool UK.
Twig Wreath
Hanging Christmas Decoration
By the designer Gisela Graham
with 'Noel' bunting on
Size 24x24x3cm
Price: £10
Product Code: 40270
Share this item: